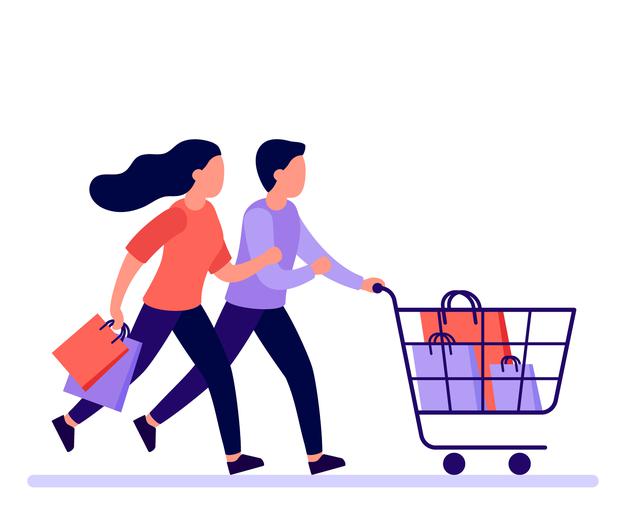 These days people are buying at discounters and convenience stores rather than in large format hypermarkets. Nielsen analysts have also mentioned these noticeable changes in the trading formats.
There is an obvious fact that the market is being changed and the largest Russian retailers are not an exception. The retailers are rapidly reformatting retail shops.
X5 Group announces that the hypermarket market in Russia will be reduced by 0.3 trillion rubles, but the convenience store segment will be grown by 1.5 trillion rubles. Regarding this trend, the retailer has abandoned the Karusel hypermarkets and opened the Pyaterochka convenience store. The Lenta retailer and the Utkonos online retailer have also announced their intention to develop the convenience store segment.
What's going on? I propose to consistently find out the reasons for the changes.
The convenience store is a format that has gotten an increased interest from consumers around the world for a few years. The Russian market is not an exception and the local shops where people can find almost anything they need has become more popular especially during a period of pandemics and restrictions. The main advantage of the convenience store is proximity. Buyers do not want to waste time and money to reach distant hypermarkets and prefer to visit the shops 10-15 minutes away from home. Retailers understand these needs and make changes according to a new trend. 
New compact formats implementation
Large retailers have begun to actively implement the new formats. What are the reasons for these business decisions? I definitely can announce a complex of factors.
1. Decreasing hypermarket traffic;
2. Pandemic restrictions and the need to shop in the stores with a few visitors.
Bright trends of consumer behavior have been formed and taken by large retail chains. 
1. Rare store visiting and buying for future use
As I have already mentioned above, the pandemic has affected store visiting. 
People do not want to visit large stores where hundreds of customers are in line and choose local stores next to their homes. These days they do not go to the stores often, but make purchases for future use. Retailers are talking about a decrease in-store visits and an increase of the average check by 20%. During the pandemic, groceries, meat delicacies, household chemicals, and cosmetics sales have been increased significantly.
2. Discounts hunt
Consumers tend to save money and look for promotional products. Every second shop visitor check contains discount goods. As a result, we get an increase in private-label goods and promotional goods sales.
3. Cooking at home 
Remote work, pandemic restrictions, and income decrease affect the habits of Russian consumers. People buy stock products more often as well as they cook at home.
 In addition to cooking, people also make cosmetic procedures, do sports at home. As a result of these changes, there is a trend of increased demand for private labels in such categories as grocery, confectionery, dairy products, and household chemicals.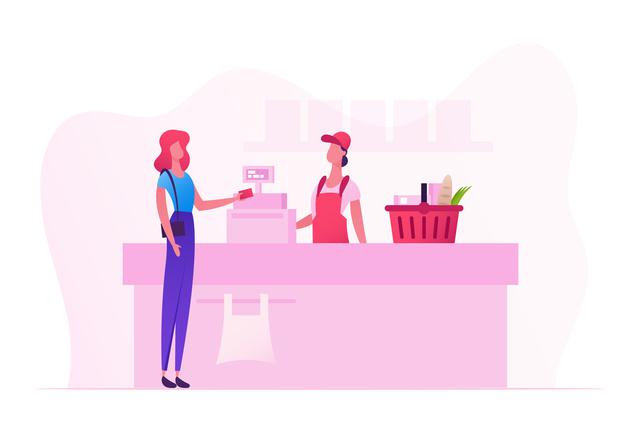 The retail sphere is being changed as well as the customers
The "poor health" of hypermarkets and changing consumer habits make Russian retail reformat. Retailers are reducing their shop space and opening city-format stores — with an area of ​​less than 5 thousand square meters.
Convenience stores, discounters, retail outlets are perhaps the fastest-growing format in 2021. The Magnit retail chain plans to open 1–1.5 thousand "convenience stores" annually until 2025. «Lenta» retail chain has launched the first «Mini Lenta» store and as the future business strategy wants to launch small area shops equipped with built-in trade equipment, coffee machines, a grill area, and vending machines.
I am sure that the current trend will be popular. And I mean not only the local retail stores, which are usually located on the first floors of residential buildings but also gas station shops.
The technological base they are built on gradually turns them into modern complexes of various services and makes them attractive for thousands of consumers.
You can always rely on the experts when there is a need to launch a successful roadside shop and develop small-format stores.
For many years the Rainblade company has been implementing technological solutions that are efficient to reach high business performance especially in shops with limited space and traffic, and we also know how to make this business meet the latest modern trends.